The raw materials are prepared to receive laminated layers for additional strength, durability and impermeability. each ball type has a specific layering process.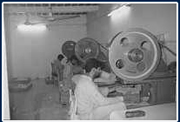 Workers then stamp out panels from the pasted layers. Different ball types require different cuts and shapes. The traditional soccer balls have 32 panels.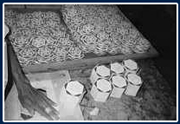 Each panel is screen printed, one color at a time. This allows for maximum flexibility when customizing the balls.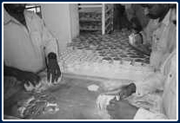 Once all pieces are screen printed, workers then arrange and sort them according to the final ball design and pattern required. A ball can have as many as 32 panels.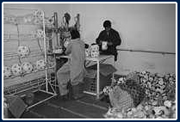 The balls are submitted to a first round of quality control measures. This includes, examining for any defects such as stitching, roundness, size and weight, etc.

The balls further undergo inspection during at least three days to ensure the ball is air-tight and does not leak. Any balls that show signs of pressure changes are rejected.